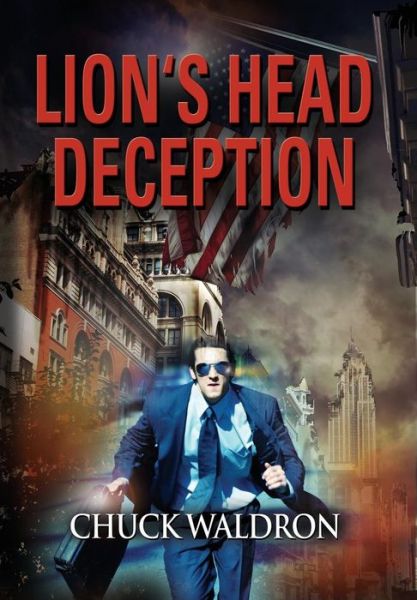 Thanks for having me at Coffee and a Keyboard and the chance to talk about Lion's Head Deception, my newest novel, polished, printed and searching for new readers.
As I planned the launch party I was reminded of what Winston Churchill said: "Writing a book is an adventure. To begin with it is a toy and an amusement. Then it becomes a mistress, then it becomes a master, then it becomes a tyrant. The last phase is that just as you are about to be reconciled to your servitude, you kill the monster and fling him to the public."
That sent me back to my notes, reflecting on the beginning of the adventure. I looked at the first word, the first sentence, and the first paragraph of the first draft of Lion's Head Deception. None of those first words survived the journey, ending up in the final version. My latest adventure wasa journey that took far longer than expected. How many times did I ask myself along the way, "Are we there yet?"
The first person I met on the journey was the main character, Matt. I'm not clear on just how and where we met. It might have been a waking-up-in-the morning half dream. It might have been a casual thought as I was driving. Regardless, Matt turned out to be the perfect person for the story.Matt was perfect because he's not a superhero. Far from it, he's more like the majority of us. He's someone who would have gone unnoticed if he hadn't stepped into the heart of the story. Once there he chose courage and to do what needed to be done, in spite of his fear telling him to do otherwise.
There's a sign at the entrance to Winchester Cathedral: "You are entering a conversation that began long before you were born and will continue long after you are dead."  It speaks to a continuum. We think everything around us is new, when we are only living on a point of that continuum. Matt was about to find himself entering a story, a conversation that started before he was born, and will likely continue long after he is gone.
Matt Tremain, a shy, private person, discovereda passion for writing blogs—a mission that propelled him into investigative reporting. A tipster named Tanner warned him about a diabolical scheme; Matt simply couldn'tclose his eyes to it. After Tanner was killed, Matt honored his memory by going forward to investigate the truth behind the conspiracy. He met a television reporter and a cameraman also investigating the intrigue. Would they be potential partners or rivals, he wondered? A detective offered his assistance, but Matt was unsure of his true motivation. When Matt Tremain and his friends are forced to go on the run, evading the newly-formed security teams, they must expose the truth before they are discovered, arrested and perhaps exterminated themselves…
Lion's Head Deception takes place in a fictional city, because such things could never happen in a real place, right? I can only hope not. We are all trying to come to terms with balancing the need for a sense of security with how much of our privacy we are willing to trade for that feeling as we move through the day being photographed and video recorded by traffic cameras, convenience store video cams, the lens of an ATM, and so much more.
This has been especially true since the 9/11 wake-up call. And we saw how quick the cameras were to cover the bombing at the 2013 Boston Marathon.
Yet, how much of our privacy do we need to give up?
My story has an evil character, the anti-hero and the group he organized to instigate mayhem and destruction, a group he calls the Free Eagle Militia. He tells his co-conspirators with bluntness, "Brunner's hooligan, his so-called Free Eagle Militia, will create a climate so frightening that everyone, even the sniveling liberals, will beg for security. When they do, CleanSweep will be the answer to their prayers. CleanSweep will step forward and the public disturbances will be put down. Citizens will thank us."
Here's what one author said about Lion's Head Deception. "This is a fast-paced novel, a page turner filled with interesting characters, a story about a blogger trying to gather proof about a conspiracy. Set in the near future, a fanatical group is planning to upset the social order, paving the way for their group to take total control." She went on to say, "The premise is disturbingly believable."
Lion's Head Deception is available online at Amazon, Barnes & Noble and other sources.