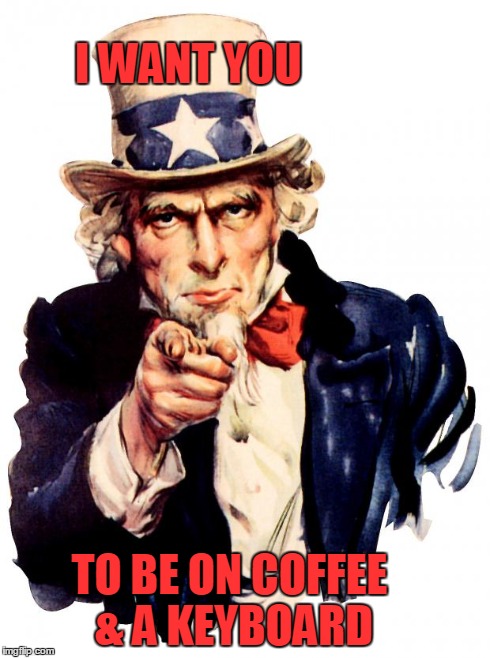 Are you a writer, visual artist, musician, director, producer, actor, architect, latte artist, crafter, photographer, weekend doodler, fond of coloring books? Do you do art of any form and enjoy talking about it? Have stuff you want to show off? Yes? Good. Keep reading. No? Still good. Keep reading.
I'm starting a new feature on Coffee & a Keyboard where I want to interview artists of all stripes. You can talk about a current project your working on, your art in general, your pet goldfish, whatever you want. This feature will be for you, and for people to hear your story. Heck, it doesn't even have to be an interview. You want to write a story or guest post about a topic? Rock on! 
If you're interested, click the button below to fill out the form and I'll be in contact shortly. Not an artist yourself? That's fine too. If you have an interesting hobby, or a story you want to tell, fill out the form. Go on…dooooo iiiiitttt.